Warwick Personal Injury Attorney Handling Accidents That Result in Quadriplegia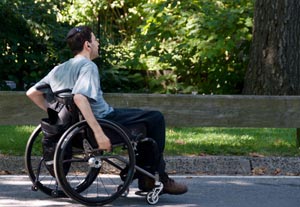 Few injuries are more life-changing that a spinal cord injury that results in quadriplegia. Although there are varying degrees of severity when it comes to quadriplegia, all victims will require a lifetime of medical care and drastic lifestyle changes. That is why it is important to get skilled legal representation from an attorney with the experience to effectively present your case.
At the Law Office of Richard Gallone, P.C., our Warwick personal injury lawyer devotes his practice exclusively to the representation of injured victims. With experience as an insurance defense attorney, our firm's founder understands what your claim is really worth, and we will work hard to help ensure that you receive the full and fair compensation to which you are entitled.
Moving Forward Following a Serious Accident
There is no cure for quadriplegia. However, many people are able to live a mostly independent life following a serious accident, including living on their own and maintaining gainful employment, but getting to that point is neither easy nor cheap. It is often necessary to seek treatment from medical professionals who specialize in neck and back injuries. Months, if not years, of physical rehabilitation may be required. It is important to ensure that you have all of the resources needed to help you make the necessary adjustments to your life.
We will work closely with experts to help paint of a clear picture of your present and future needs. We will help determine the full financial impact of your injury, including any loss of income and earning potential, the cost of refitting or moving into a more accessible home, future medical costs and other expenses. We will also pursue compensation for pain and suffering and other, less tangible damages. We will help you hold the negligent party accountable and get you the financial help you need to move forward with your life.
If You Have Been Seriously Injured, Contact Our Rhode Island Lawyer
If you or a loved one has suffered a serious spinal cord injury in an accident, contact us online or call 401-737-0500 for a free initial consultation to discuss your situation.